A Division of the International Studies Office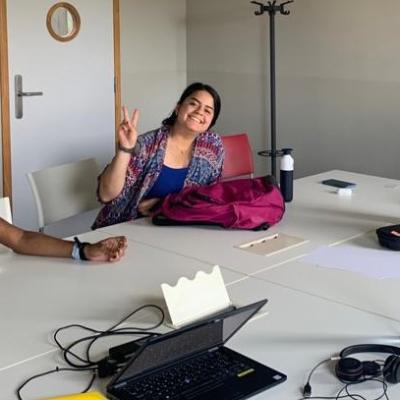 UVA in Ghent: Global Internships in Education, Human Services, and Society
I will never forget the UVA in Ghent program and remember my global internship fondly. Being abroad working in a program that researches first-generation students and the different efforts made by schools and universities [to support them] brought me closer to my roots because I am a first-generation student. However, I never understood how that changed my perspective at college. Also, I enjoyed connecting with people from other countries because it allowed me to see and understand how differentiated people can be and how our environment shapes us... I also learned other job skills, like how to be organized. I had the opportunity to work in a professional setting, dress up, meet other coworkers, and share my story with those I met.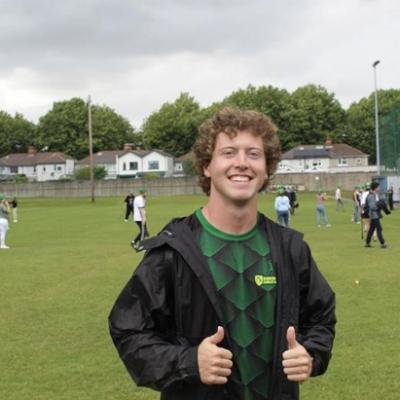 UVA in Dublin: IPP Global
The decision to study and work abroad in Ireland this summer was not an easy one… However, I am so grateful that I took a chance and embarked on this journey. Everything was a completely new experience: living and working in a foreign country, the cultural differences, and new friendships. These are experiences that I will cherish forever and would not have been possible anywhere else. I was far from my comfort zone at times but I often learned the most in these moments. I returned to Charlottesville with a new perspective on work, life, and a group of friends that I almost certainly would never have become so bonded with. Additionally, I learned how to navigate public transportation in a large, foreign city. I formed connections with a diverse group of coworkers in a professional setting. I gained work experience that I will be able to apply to my future career endeavors. I formed some of my favorite and most fun memories that will last me a lifetime. I could continue to list positive outcomes from this experience; It was a truly transformative experience that I am grateful to have participated in.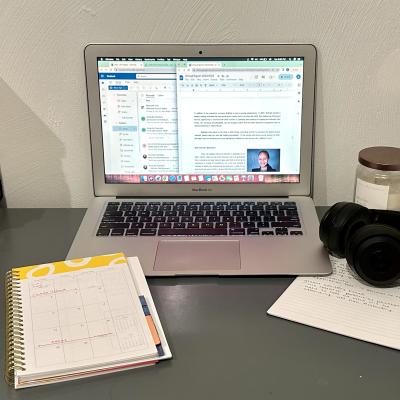 UVA Virtual Global Internships
This past summer, I had the opportunity to work for a non-profit based in Addis Ababa, Ethiopia. I have always wanted to experience working in my home country, and this internship gave me the opportunity to do so virtually… The virtual format was something I was skeptical about, fearing that it would take away from the cultural appreciation and awareness one grows while physically being abroad. However, the virtual format allows for flexibility in one's individual schedule, leaving time to allocate towards other priorities… Ultimately, my virtual internship allowed me to tackle a relevant issue in a country so close to my heart, while also having the freedom to work individually and, in a way, work according to my own timing. Considering the growing use of technology and electronic platforms in the workforce these days, a UVA Virtual Global Internship would be an incredible place to grow more accustomed to this style, and a great way to start out one's work experience!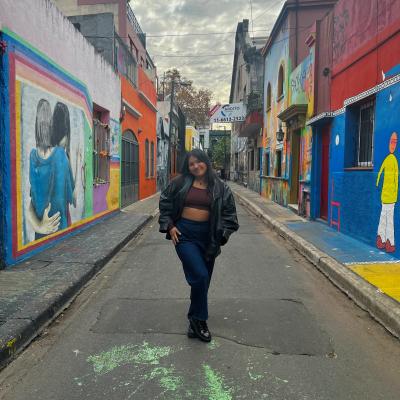 UVA in Buenos Aires: Global Internships
Partaking in a global internship program abroad was a transformative experience… Within the two months living and working abroad, I feel that I have grown into my character personally and professionally. I thought the adjustment to the city of Buenos Aires would be overwhelming. In reality, it helped me realize I want to live in a city after college, maybe even abroad. My internship helped me discover what I liked and disliked about my chosen career path, and what I should focus on more... Above all, I learned about how to be independent and move through the world in my own being. My little self-adventures around the city were some of the highlights of my trip and gave me more trust within myself. Before, I felt that my only presence wasn't enough. Now, I know it is more than enough. From taking other adventures to other countries like Brazil to dancing lessons within the city with my friends, I felt that I had a well-rounded experience this summer. I am so grateful to have been given the opportunity to explore the world a little more and learn more about myself.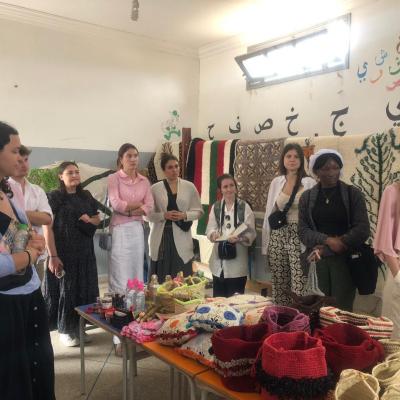 UVA in Morocco: Participatory Development in Practice
The internship with HAF was an illuminating experience which helped me to better understand global development and the conditions people face outside of the United States. The internship forces you to confront some of your preconceived notions of how business should run and development should/does occur. It shows what participatory development actually looks like on the ground and helped me to confront the idea that academic ideas only go so far. This internship has helped me to reshape how I think about the world and the people around me. The cultural divide helped me to conceptualize why some changes are so slow to occur and why some solutions are simply not feasible. This was something I could not gain from reading a textbook. This kind of revelation could only occur through on-the-ground experience and growth.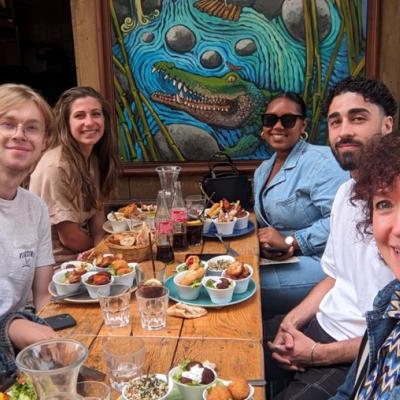 UVA in Paris: Global Internships
More than several months later, returned home from Paris, I am still reflecting on my experience and finding new things to be grateful for. Connections I could not have made anywhere else, conversations in which I would never have been brave enough to partake, and the ability to express sentiments for which my American-classroom French would have made but a sorry apology are only a few of the things that came out of those eight weeks. I can confidently say that submerging oneself in the professional environments found in another country is an undertaking that offers something unique… To all you students hovering between sending in your application and a having few extra hours to pass doing other things, I warn you that your exact expectations won't be met, but rather completely transformed and maybe even then, exceeded. Be brave!