A Division of the International Studies Office
Exploring applied learning opportunities abroad
There are many avenues to explore if you are keen to apply the skills and knowledge you have developed in the classroom to real-world international settings. They all offer different benefits and challenges, so it is important to explore them in light of your unique interests and conditions.
UVA Global Internships programs (in-person + virtual)

UVA Global Internships works with partners across Grounds and the world to offer academic internship programs for direct UVA credit in globally important locations and virtually. Each program has its own curriculum and features different internship placements, so be sure to explore all of the program brochures below to understand the full range of possibilities. 

SUMMER 2024 PROGRAMS

*PLEASE NOTE*: Program applications will open post-Thanksgiving 2023. Please check with the Education Abroad advisor or program director listed for each program for more guidance. 

In-person and virtual:

UVA in New Delhi: Global Internships at Jindal Global University (brochure coming soon)

 

ELIGIBILITY: Each program has its own eligibility requirements, so check the individual program brochures linked above for more information. 

FOR FULL DETAILS and TO APPLY: Visit each individual program brochure page to access the program application and submit necessary requirements. 

APPLICATION DEADLINES: Each program will have a different deadline in early Spring 2024 (February 15th or March 1st).

FUNDING: Students participating in the UVA Global Internship programs listed above are eligible to apply for a UVA Global Internship Scholarship. Applicants to these internship programs will be asked in their program applications if they would like to be considered for this award. Applicants are also encouraged to complete the Education Abroad common scholarship application to be considered for other sources of ISO-administered scholarships. See the "Funding an International Internship" section below for more details and other sources of support. 

Outside academic internship programs

If you are interested in earning credit while engaging in an internship overseas and want to look beyond UVA's offerings, there are many academic programs run by outside education abroad providers. These are available as semester and summer term programs.

HOW TO SEARCH: The International Studies Office's Education Abroad division maintains a list of programs it has pre-reviewed to be suitable, safe, and legitimate. To search for these programs, first go to the "Search Programs" page on the Education Abroad website. Under parameters, find "program type," scroll down to highlight "internship," and then click the search button at the bottom of the page. You will then see a list of all programs with internships as a program component. UVA's programs will be bolded and at the top of the list.

Explore whichever programs interest you and follow the instructions given for how to apply (this will involve a dual application process in which you submit applications both to the program organization and the ISO). You may direct questions about the program and applications to the Education Abroad advisor listed on each program brochure page.

IMPORTANT: Transfer credit is approved on an individual student-by-student basis and must be approved prior to your participation in the program. See Education Abroad's Academic Considerations page for more details. 
Unreviewed programs: If you come across an academic internship program elsewhere in your search that meets your needs but is not already on the ISO's pre-approved list, you must submit a petition to participate to Education Abroad. Review of petitions is two-fold. First, the student is reviewed for eligibility to participate in education abroad activities. Second, the program criteria (academics, housing, on-site support, etc.) are reviewed for one-off approval. Search for "petition" in the Program Search to locate the appropriate application for your destination. You will also need to apply through the outside provider organization for acceptance to the program. 

Other UVA applied learning programs

Internships abroad are not the only way you can put your academic learning into practice. UVA offers many faculty-led education abroad programs that feature research, fieldwork, consulting, and other forms of constructive engagement, in addition to academic coursework. Such programs also serve as valuable opportunities to develop transferable skills! 

SUMMER 2023 PROGRAMS
Funding a global internship
An internship abroad is likely to be a valuable experience, both personally and professionally, but it will require investments of time, energy, and financial resources. 
UVA Global Internships Scholarship

These grants were generously established by the Vice-Provost of Global Affairs to support the experiences of financially needy undergraduate students at the University of Virginia who are participating in one of several UVA-led applied learning programs.

Students may apply for support to cover the costs of participation associated with these UVA programs, including program fees, travel to and from the international location, tuition, and/or living expenses.

Grantees may be awarded up to $3,000. The review committee operates with the dual commitments of offering support to the most financially needy applicants and to the greatest number of needy students. Thus, the majority of grants bestowed are partial.

ELIGIBILITY: You must be a student who is participating in a UVA-administered Global Internship program (in-person or virtual) to be considered for this award.

TO APPLY: When completing your application for a UVA Global Internship program, please complete the scholarship questionnaire to indicate your interest in being considered for this award.

More funding opportunities and resources

UVA-BASED RESOURCES

Visit the sites of our knowledgeable colleagues around UVA to educate yourself about other funding opportunities related to research, internships, fellowships, and education abroad. These offices can point you to both internal and external competitions.

UVA-BASED AWARDS 

EXTERNAL RESOURCES

The following are a few external websites to continue your search. This list is just a starting point and UVA Global Internships does not endorse any of the following sites.

Diversity Abroad– provides a scholarship directory, searchable by field and location. The website also provides information about loans for studying an interning abroad. This is a good site to peruse if you are looking for scholarships given by particular education abroad provider organizations (e.g. IES, API, etc.).
GoAbroad.com offers an internship scholarship search with results for national scholarships/fellowships and program-specific scholarships.
GoOverseas.com offers its own scholarships for work, volunteer, and study abroad.
What could you learn through a global internship?
The unique benefits of living and working abroad

INSTRUMENTAL:

An international internship will give you the opportunity to develop employer-desired skills, and it may prove a valuable means to the end of enhancing your employability.

A majority of employers want candidates with "intercultural knowledge" and "knowledge of the U.S.'s role in the world and cultural diversity (within and outside the U.S.)" [American Association of Colleges and Universities, 2010].

Every year, alumni report back to us that their global internship experiences featured prominently in successful interviews with employers.

Whether your internship is directly related to your present course of study or an exploration into another professional future, you will develop transferrable skills that are valuable in the job marketplace.

SOCIAL:

In an international work environment, you will have the chance to explore your place in a network of relationships that extend far beyond Grounds.

Many interns report that they made friends and contacts during their internship who have continued to enrich their lives, personally and professionally, long after their experiences abroad. The skills you will practice in communicating across difference, negotiating uncertainty, and cultivating curiosity in new social settings will serve you throughout your life.

CULTURAL:

Working in a different cultural context will give you lived experience with the reality that different worldviews, practices, beliefs, and values exist across the globe.

Culture is robust. It roots the lives of all humans and is enacted in the everyday. Unless you seize the chance to learn how to function another cultural context, you may not appreciate the fact that you do indeed have a cultural worldview that you carry around; while that worldview is continually reinforced in your native surroundings, it is not universal.

In a work setting, in one form or another, you will be asked to accomplish something; how you manage to do this (or not do this) across human difference will yield insights into how culture inflects and continually creates diverse worlds. We hope this will encourage you to display appreciation of alternative ways of being.

ACADEMIC/PROFESSIONAL:

An international internship will give you the chance to develop perspective on your current academic/professional track with reference to the rest of the world.

In working alongside colleagues with diverse professional and personal lives, you will be better able to appreciate the many alternative paths to meaningful work that the world has to offer. You might be asked to learn about a topic or field that you had no prior knowledge of and it may open up a whole new future of learning and work. You might discover that your prospective career looks and means something very different in a non-U.S. context. We hope you will take the chance to reflect upon how your colleagues are, like your professors, helping to educate you and that they have invaluable knowledge to share.

PERSONAL:

A global internship is an unbeatable opportunity to get to know yourself better.

In addition to developing skills that can be transferred directly to the workplace, you will most certainly be granted the opportunity to learn about yourself as a fledgling adult during your internship abroad. Your internship experience is likely to be highly individuated and challenging, and this means you will need to draw upon your inner reserves to cultivate your own independence, resilience, and curiosity.
What's it like to do a Global Internship?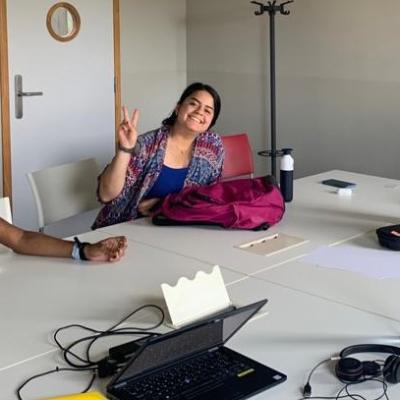 Wendy Franco-Mendoza
UVA in Ghent: Global Internships in Education, Human Services, and Society
I will never forget the UVA in Ghent program and remember my global internship fondly. Being abroad working in a program that researches first-generation students and the different efforts made by schools and universities [to support them] brought me closer to my roots because I am a first-generation student. However, I never understood how that changed my perspective at college. Also, I enjoyed connecting with people from other countries because it allowed me to see and understand how differentiated people can be and how our environment shapes us... I also learned other job skills, like how to be organized. I had the opportunity to work in a professional setting, dress up, meet other coworkers, and share my story with those I met.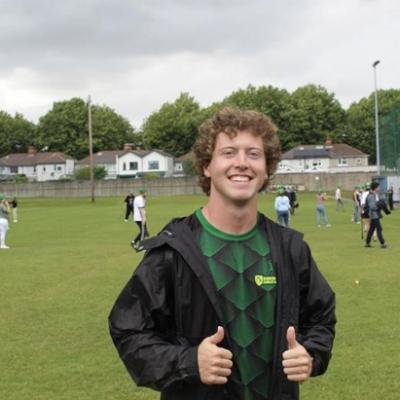 Evan Hajek
UVA in Dublin: IPP Global
The decision to study and work abroad in Ireland this summer was not an easy one… However, I am so grateful that I took a chance and embarked on this journey. Everything was a completely new experience: living and working in a foreign country, the cultural differences, and new friendships. These are experiences that I will cherish forever and would not have been possible anywhere else. I was far from my comfort zone at times but I often learned the most in these moments. I returned to Charlottesville with a new perspective on work, life, and a group of friends that I almost certainly would never have become so bonded with. Additionally, I learned how to navigate public transportation in a large, foreign city. I formed connections with a diverse group of coworkers in a professional setting. I gained work experience that I will be able to apply to my future career endeavors. I formed some of my favorite and most fun memories that will last me a lifetime. I could continue to list positive outcomes from this experience; It was a truly transformative experience that I am grateful to have participated in.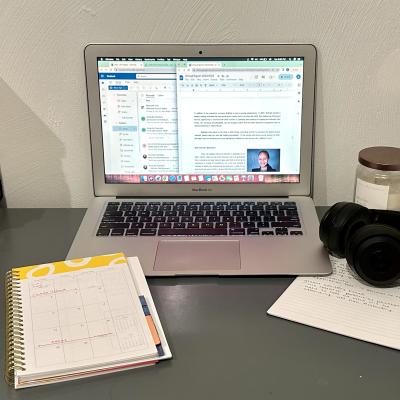 Hermela Berhanu
UVA Virtual Global Internships
This past summer, I had the opportunity to work for a non-profit based in Addis Ababa, Ethiopia. I have always wanted to experience working in my home country, and this internship gave me the opportunity to do so virtually… The virtual format was something I was skeptical about, fearing that it would take away from the cultural appreciation and awareness one grows while physically being abroad. However, the virtual format allows for flexibility in one's individual schedule, leaving time to allocate towards other priorities… Ultimately, my virtual internship allowed me to tackle a relevant issue in a country so close to my heart, while also having the freedom to work individually and, in a way, work according to my own timing. Considering the growing use of technology and electronic platforms in the workforce these days, a UVA Virtual Global Internship would be an incredible place to grow more accustomed to this style, and a great way to start out one's work experience!