A Division of the International Studies Office
Our Interns
Want to be an Intern with the ISO? The application process takes place every summer: the job posting will be listed in Handshake and Workday, and education abroad returnees will be emailed with the link when the posting is available. 
The 2024-2024 Interns are:
Bethany Bazemore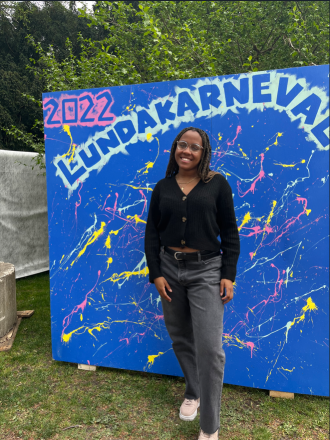 UVA in Sweden: Global Sustainability Consulting, Summer 2022
My name is Bethany Bazemore and I am a 4th year Systems Engineering student with minors in Engineering Business and Global Sustainability. I participated in an Education Abroad Program on a faculty-led program to Sweden. My education abroad experience has given me the skills and tools needed to work in different cultures than my own. I was also able to engage with consulting for a small non-profit that focuses on making the local area more sustainable. In my free time, I enjoy traveling, photography, and hanging out with friends.
Rosana Glancy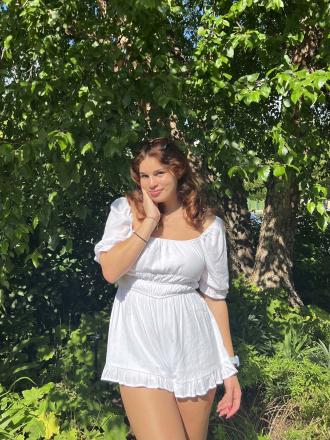 Study abroad in Spain in Summer 2022 and an internship abroad in Argentina in Summer 2023
Hey y'all! My name is Rosana and I'm a 3rd year doing a double major in International Relations and Latin American studies with a minor in Spanish. The past two summers, I've had the opportunity to study abroad in both Spain and Argentina, taking classes, traveling around Europe and Latin America, and experiencing the local culture! During my time in Argentina, I also did an internship working with feminist and LGBTQ+ literature and it gave me such an interesting perspective on political and social movements abroad! As I work toward a career in International Development Consulting, I'm so thankful to have my international experiences under my belt! They have helped me become a more independent and aware student! 
Rachel McGinnis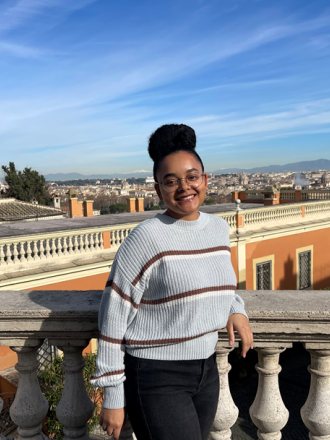 UVA in Italy: Renaissance and Baroque Rome (January Term), 2023
My name is Rachel McGinnis and I'm from Florham Park, New Jersey. I'm a fourth year student double majoring in Anthropology and Art History, and I plan on pursuing a career as a museum curator. In January 2023, I studied abroad in Italy in the "Baroque and Renaissance in Rome" program for Art and Architectural History. If I had not participated in education abroad, I would have missed out on seeing artifacts in their cultural and historical context rather than on a screen in a classroom. I was able to gain valuable experience in my field of study while exploring a new environment and interacting across cultural and communication barriers. When I'm not in class or working as an Education Abroad intern, I play the alto saxophone in the Cavalier Marching Band and volunteer as a Language Consultant for Volunteers with International Students, Staff, and Scholars. 
Julia Sample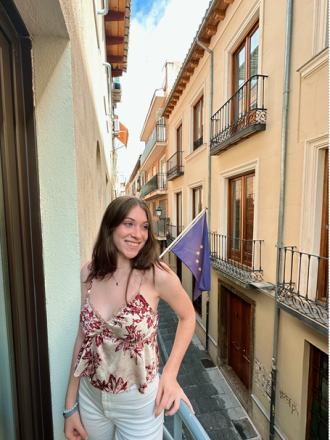 UVA in Valencia: Language and Culture, Summer 2023
If I had not participated in education abroad, I would have missed out on making huge strides towards my goal of learning a second language, the experience of immersing myself into an entirely new culture, creating a bond with my host family that will last a lifetime, and the opportunity to see so many beautiful cities with some amazing friends!
Grace Shawah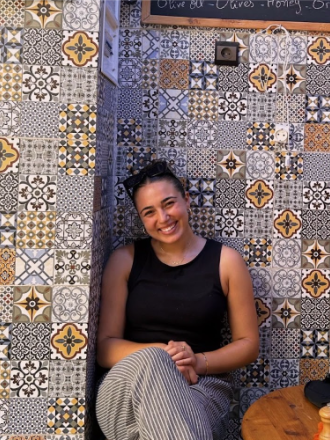 UVA in Morocco: Participatory Development in Practice, Summer 2023
Hi! My name is Grace Shawah, and I am a 3rd year double majoring in Public Policy and Global Development Studies, with a (hopeful!) Middle Eastern Studies minor as well. My experience abroad in Morocco contributed greatly to my interest in international development, and spoke to my passion of studying Middle Eastern culture. It gave me an opportunity to put to use the skills I have learned in my Arabic classes here at UVA, as well as experience policy in the context of an NGO registered in both Morocco and the United States. I am excited to expand upon what I have learned from abroad during the rest of my academic tenure at UVA, and hopefully use the professional experience to navigate my career path post-graduation.
Rachel Stenzel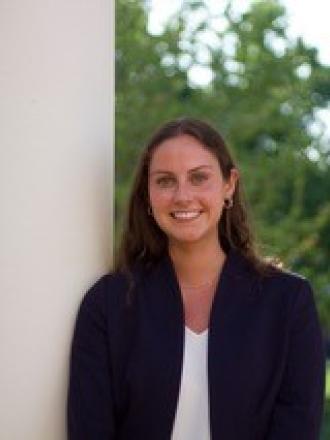 UVA in Paris: Global Internships, Summer 2023
My name is Rachel Stenzel and I am a third year studying Economics and French! I spent this past summer in Paris, France completing an international internship in the consulting industry. With this experience, I was able to accomplish academic and career goals with direct credit towards my French major and an applicable internship experience for my resume! I know that my experience abroad has shaped me into an independent and confident candidate moving forward with my career and it will continue to so wherever my path takes me.